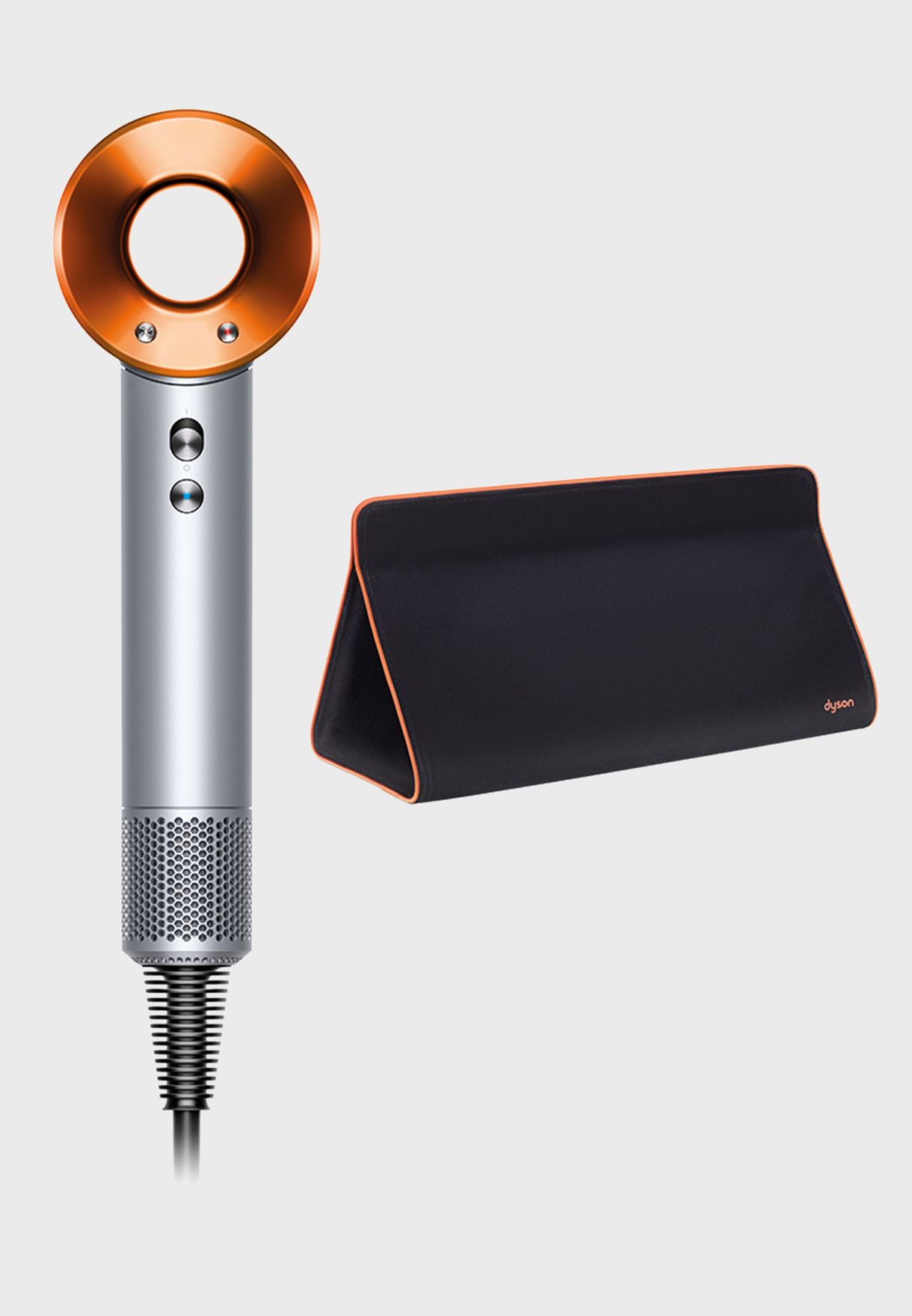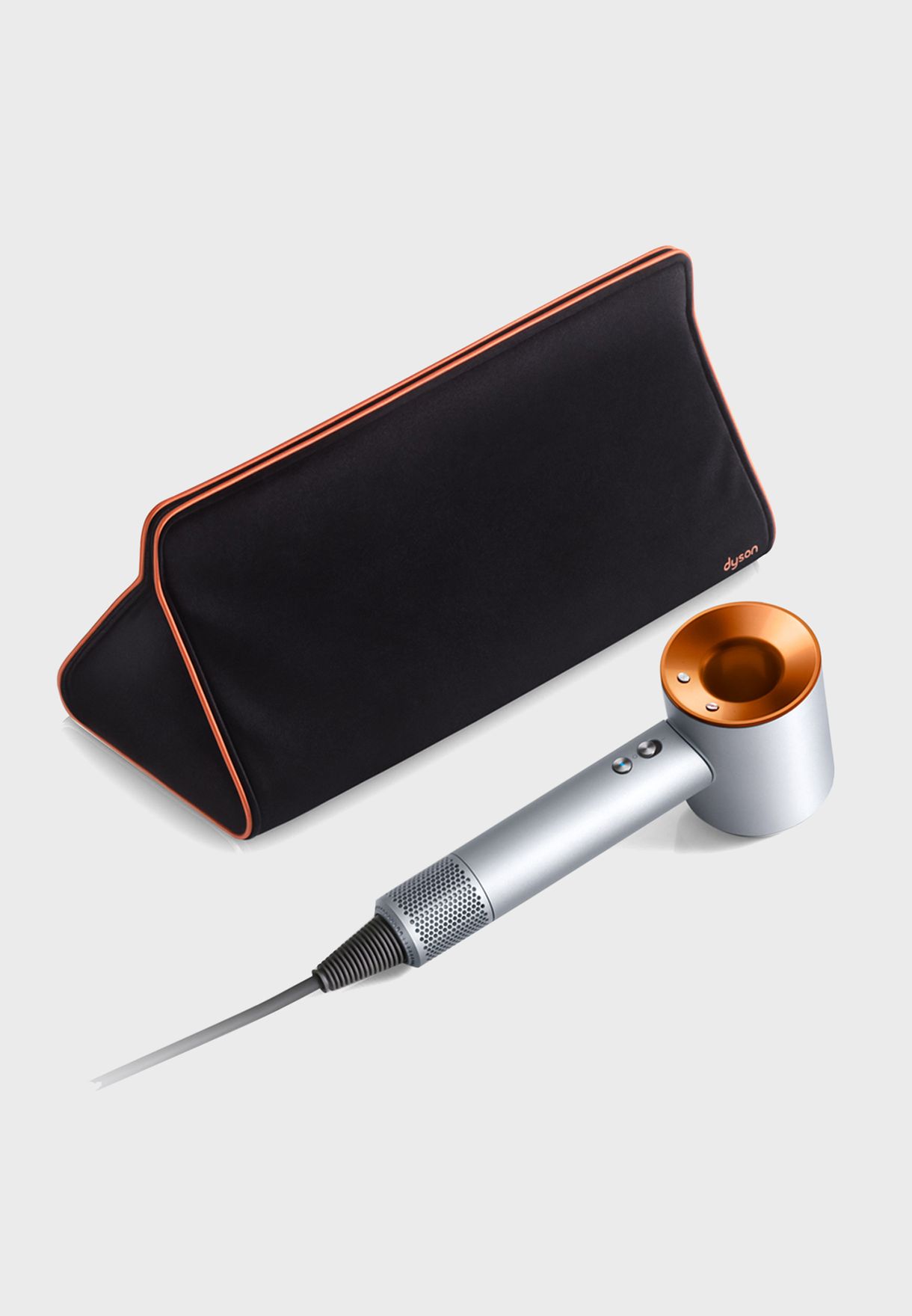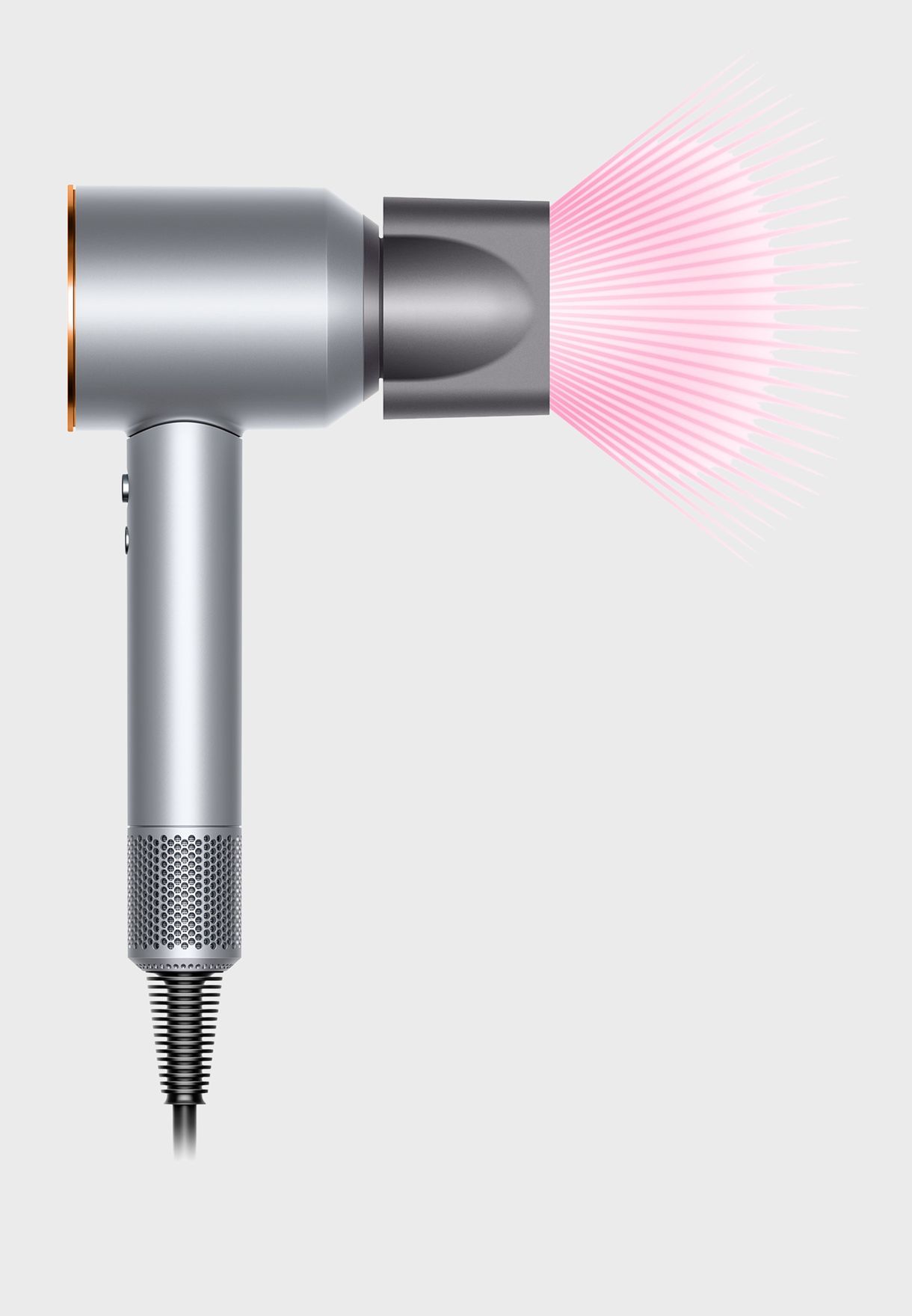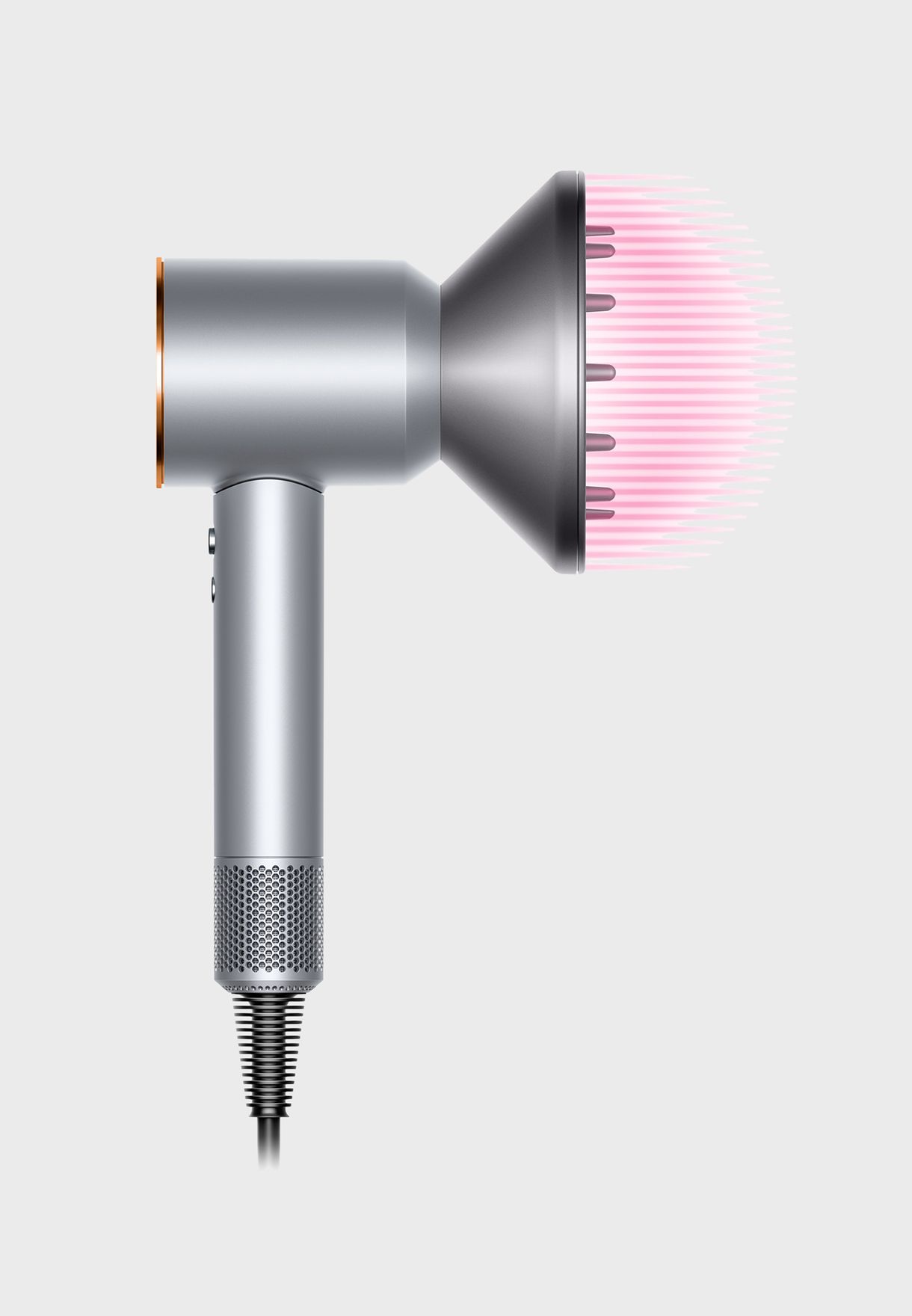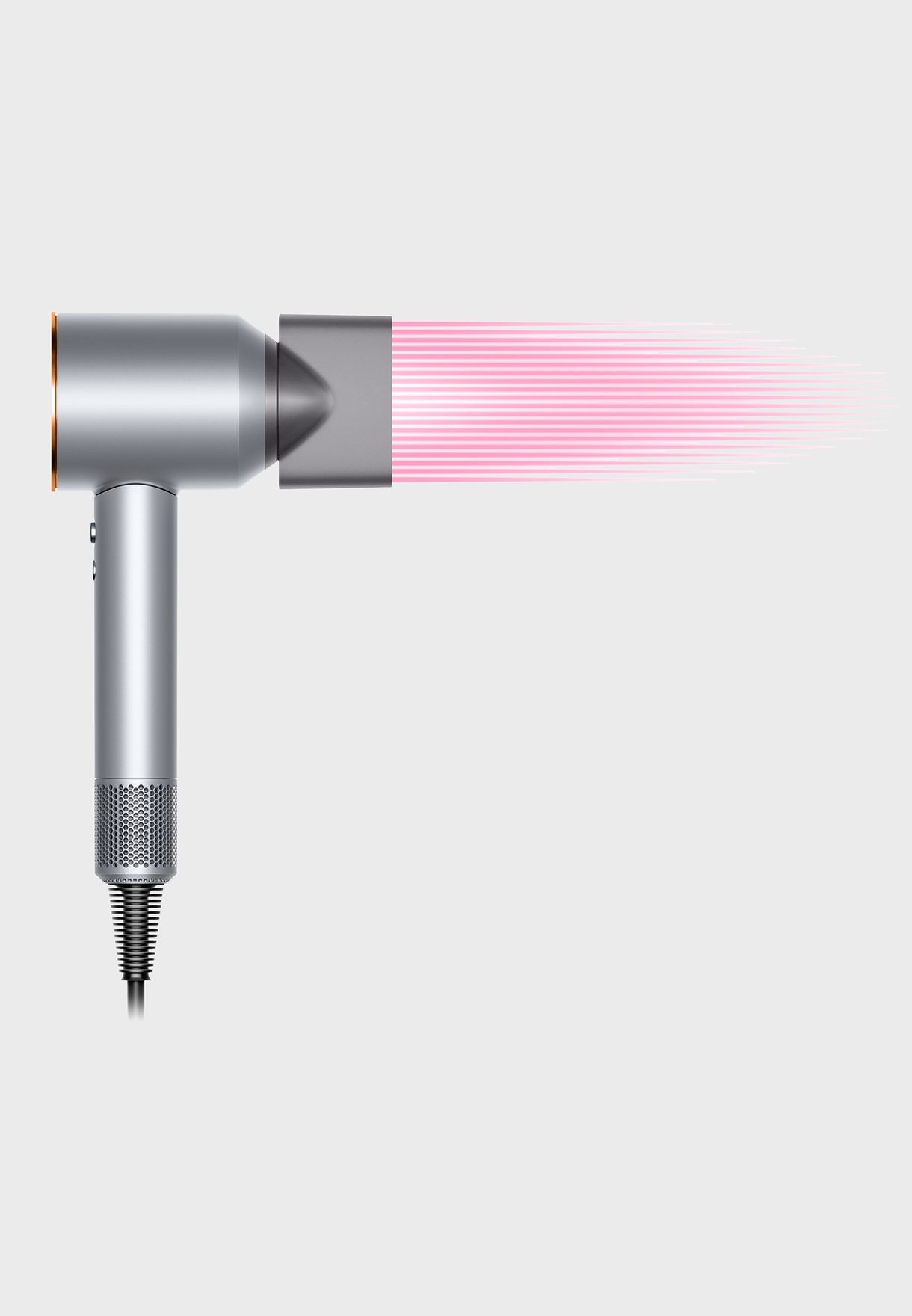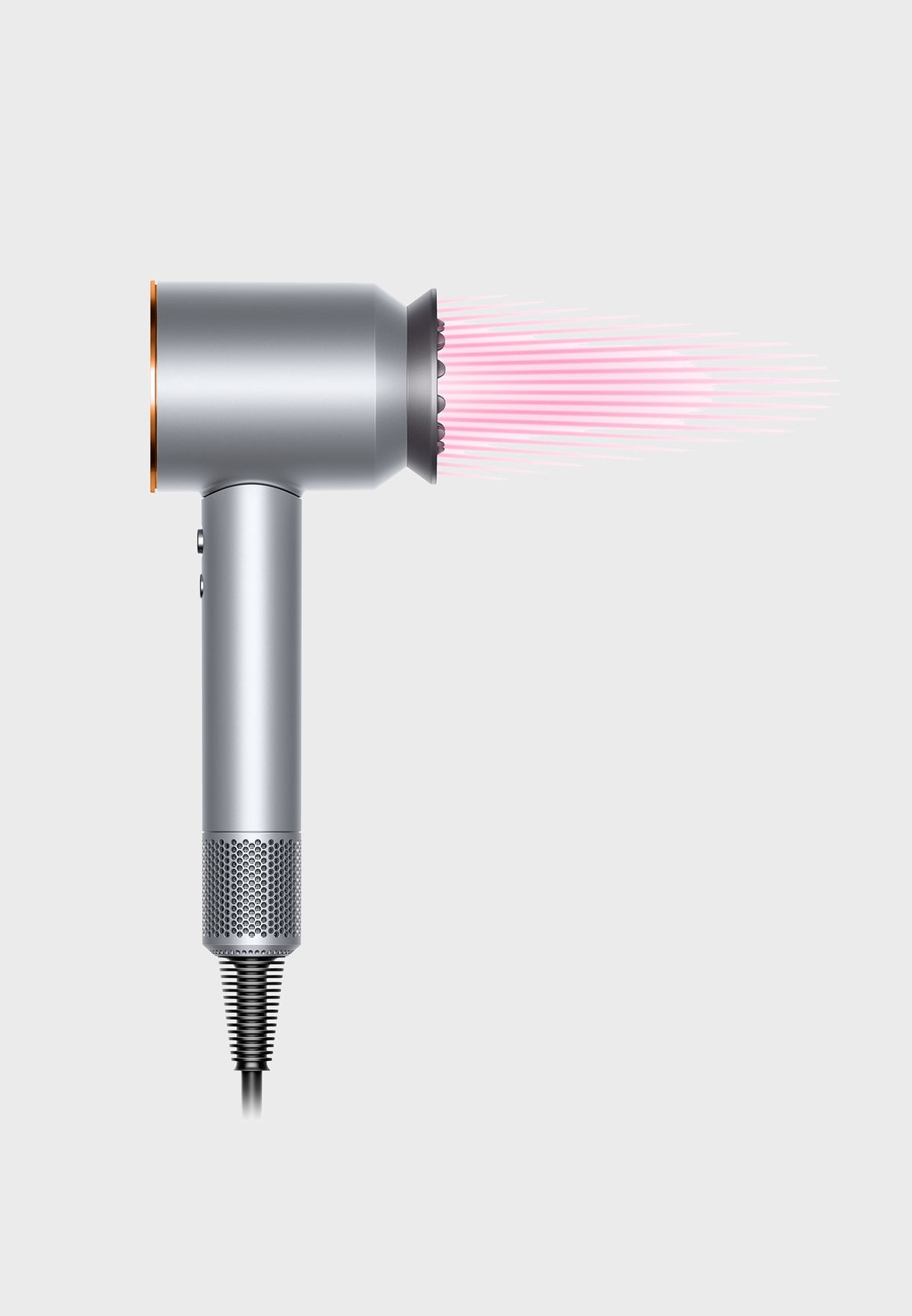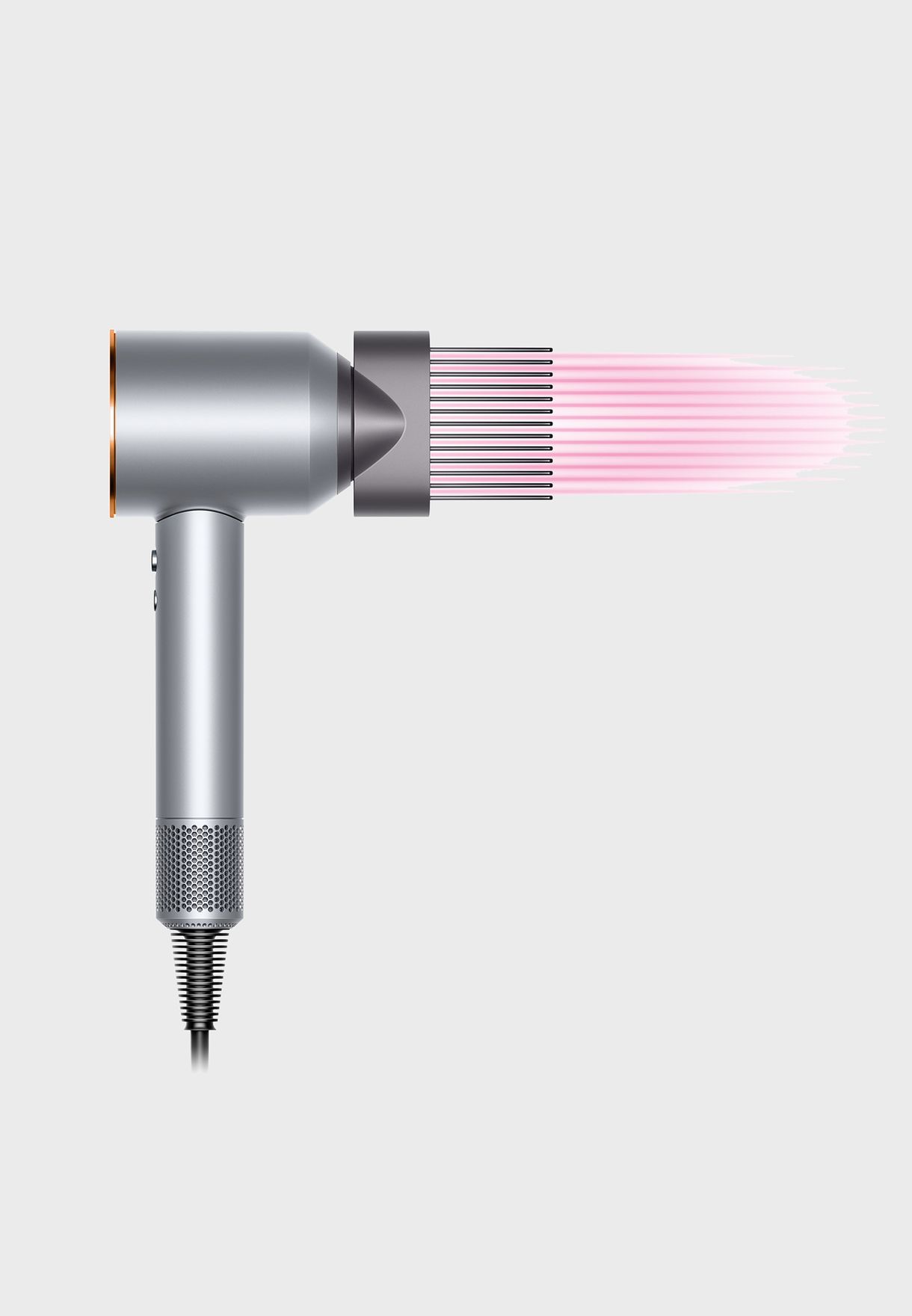 Supersonic Hair Dryer Limited Edition
1574 AED (Incl. VAT)
100% Genuine Brands
Cash On Delivery
Fast Delivery
Non-discountable
Cannot be returned or exchanged
Description
Fast Drying. No Exteme Heat. Engineered for different hair types In the box: 1 x Supersonic Hair Dryer,1 x Re-engineered Diffuser, 1 x Re-engineered Styling Concentrator, 1 x Smoothing Nozzle ,1 x Non-slip Heat Mat , 1 x Storage Hanger, 1 x Storage bag. For a limited time only. Copper gift edition. Includes complimentary storage bag. Suitable for all hair types. Included in the box with your Dyson Supersonic hairdryer.
Smoothing nozzle -Dries hair with smooth, controlled airflow, helping to create a smooth, natural finish.
Re-engineered Styling concentrator - The wider, thinner design creates a high-velocity blade of air that's perfect for styling. And because the air is focused, you can style one section at a time – without disturbing the rest.
Re-engineered diffuser - Improved diffusion helps reduce frizz and define curls and waves. Longer prongs allow you to style more hair with greater control – and reach deeper into the hair.
Gentle air attachment - Engineered to be kinder to fine hair and sensitive scalps, it diffuses the air, creating a gentle, cooler airflow - while still drying hair fast.
Cold shot -28°C cold shot, to set your hair after styling.
3 precise speed settings: High – for fast drying and styling
Medium – for regular drying
Low – for diffusing
4 precise heat settings : 100°C fast drying and styling
80°C regular drying
60°C cooler drying and diffusing
28°C constant cold Medium – for regular drying
Magnetic attachments: The Dyson Supersonic hair dryer comes with magnetic styling attachments. For easy fitting and rotation during styling.
The Dyson digital motor V9: Spins up to 110,000rpm, propelling 13 litres of air up to the amplifier every second.
Air Multiplier technology: Airflow is amplified to produce a controlled, high-velocity jet of air for fast drying.
Intelligent heat control: Measures airflow temperature over 40 times to prevent extreme heat damage.
Dyson
Follow this brand to stay updated on exciting launches, new collections & more!
See all products from Dyson